Open Houses, Private Tours, and Shadow Days are great ways to experience Park. While there are so many highlights to visiting our campus, there are three that especially stand out.
1. your opportunity to speak to students across every grade level.
More than any building or aspect of our curriculum or pedagogy, the story of Park is really the story of our students. Come meet them. Ask questions. Imagine yourself or your child in their experiences.
2. our new science building.
Though the phrase "science building" may conjure images of microscopes and white coats, the Knopp Hailpern Science Center is seamlessly integrated into the surrounding nature and is as much art as architecture. It is a must-see.
3. our motto: Veritas et Gaudium, Truth and Joy.
See how our faculty fosters the true joy of learning in our students, setting them on a trajectory of constant questioning and truth seeking. See how our students are motivated by new discoveries that further help them understand the world around them.
Schedule a Private Tour
Our tours are facilitated by our Admissions team and/or by our current parents. To schedule a private tour, please use our scheduling tool to pick the day and time best suited to your schedule. If you would like to invite a current parent to participate in your tour, please note that in your tour appointment and we will all look forward to meeting you.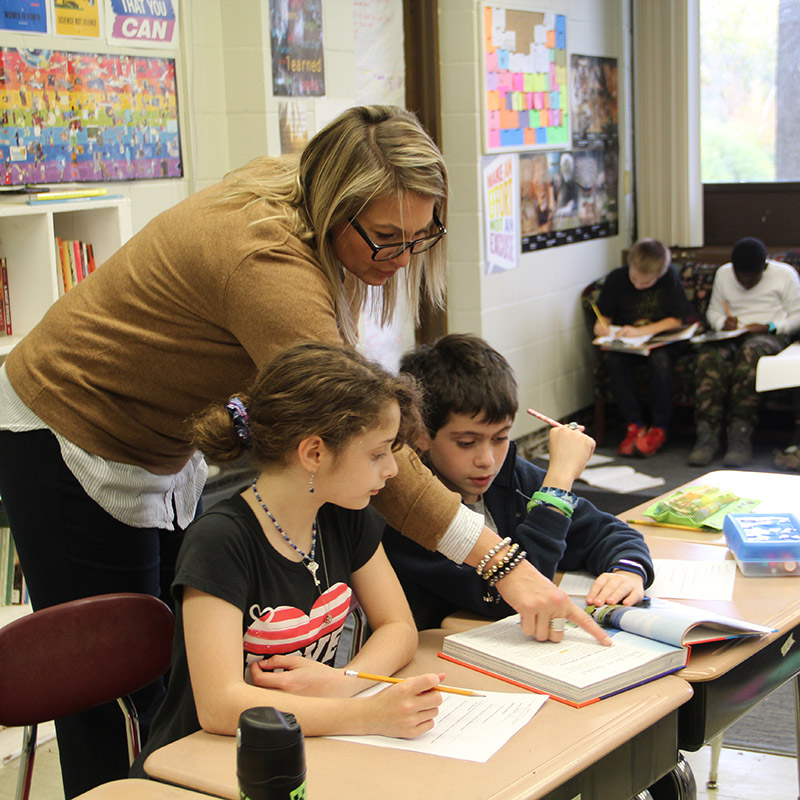 Shadow for a Day
We invite all our potential students to join us for a fun and memorable Shadow Day. If your child is entering PreK, Kindergarten, or Grade 1, they can visit for part of our school day to make new friends and meet their prospective teachers. Students in Grade 2 through Grade 12 spend the entire day following an assigned Student Ambassador, and they participate in classes and explore the campus. They will also join our Admissions team for a brief assessment.
---
Always feel welcome to contact Admissions with any questions at 716.839.1243, extension 135, or by email at admissions@theparkschool.org. We are here for you.