Our Mission
The Park School engages the whole student in a diverse and creative community that nurtures the joy and responsibility of active learning in all, from our youngest learners to our graduates, who leave with the skills essential to college success and the confidence to serve and lead.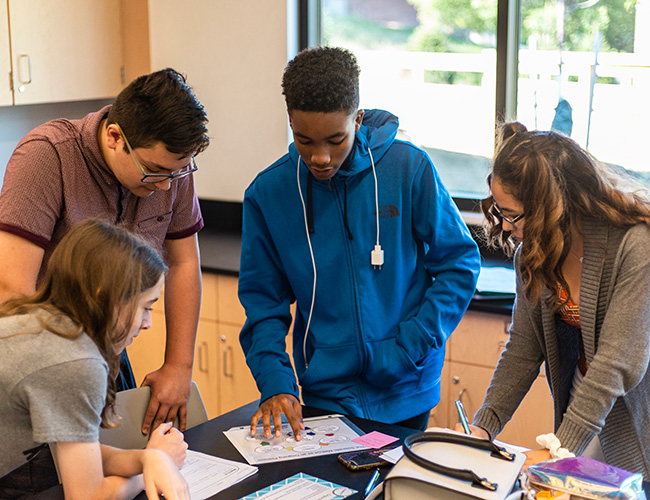 History
Park was founded in 1912 by a group of parents dissatisfied with traditional teaching methods of the era. After consulting with the educational reformer and philosopher John Dewey, they hired his student, Mary Hammett Lewis, who was at the time a teacher at the Horace Mann School at Columbia University.
The School opened its doors in the fall of 1912 with 27 students (Kindergarten – Grade 4) and four teachers in a house on Bird Avenue near Delaware Avenue. Within a year, growing enrollment required more space, and Park moved to the corner of Main Street and Jewett Parkway, expanding to Grade 6 (boys) and Grade 8 (girls). The School moved to its current location in 1920, when the Upper School was added. The campus was the country estate of Chauncey and Emily Hamlin and their family. Mr. Hamlin was one of the founders of the Buffalo Museum of Science, and his vast, personal collection of artifacts first lived in the Stone House at the entrance to the School. 
Park celebrated its centennial in October 2012. Western New York's premier institution of progressive education remains an oasis for students from prekindergarten through Grade 12. The Park School, anchored by a mission barely altered since its opening, stands poised to commence a second century of active lifelong learning.